September 20, 2022
History
September is National Hispanic Heritage Month, which celebrates and recognizes the cultures, histories, and contributions of the Latinx community. National Hispanic Heritage Month is celebrated annually across America from September 15 to October 15.
The day of September 15 is significant because it is the anniversary of independence for Latin American countries Costa Rica, El Salvador, Guatemala, Honduras, and Nicaragua. In addition, Mexico and Chile celebrate their independence days on September 16 and September 18, respectively.
Terminology
While many Hispanic races and ethnicities are often used interchangeably, they have different meanings. Here are a few of the most common:
Hispanic: Refers to people who speak Spanish or are descended from Spanish-speaking populations
Latino/Latinx: Refers to people who are from or descended from people from Latin America
Chicano: Refers to people of Mexican descent born in the United States
Boricua: Refers to people from Puerto Rico by birth or descent
Books
When children and youth are placed into foster care, away from parents, siblings, and extended family—they can lose their cultural identity. That is why supporting, encouraging, and honoring a child's race, ethnicity, and culture is so important. While this may seem hard, one way to support a strong cultural identity is through literacy!
Here are books we recommend: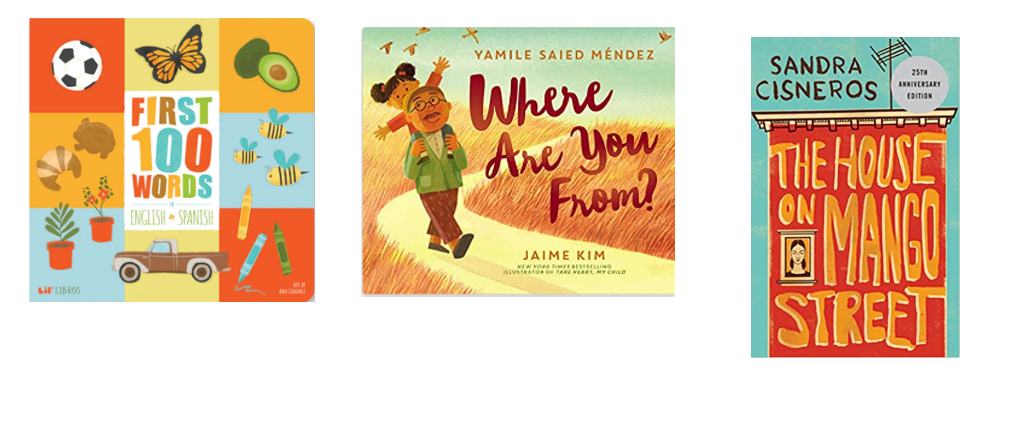 First 100 Words | Lil' Libros
Where Are You From? | Yamile Saied Mendez 
The House on Mango Street | Sandra Cisneros
First 100 Words by Lil' Libros, Where Are You From? by Yamile Saied Mendez , The House on Mango Street by Sandra Cisneros