An important answer to this question is more opportunity.
It might be hard to stay in school if you think you need to be working to earn more money. But by attending college, a wider variety of  job opportunities become available along with the chance to earn more money.
Did you know college graduates:
Live longer, healthier lives!
Are more likely to stay employed!
Are more likely to enjoy their work!
Can change careers more easily!
Earn $20,000 a year or more compared to their peers who only receive their high school diploma!
Can't I get a good job now?
Yes, maybe you can, but a college degree will make your chances even better.
Check out the earnings and unemployment rates for people 25 years and older with different levels of education:  
National average income for full-time workers over age 25 in 2020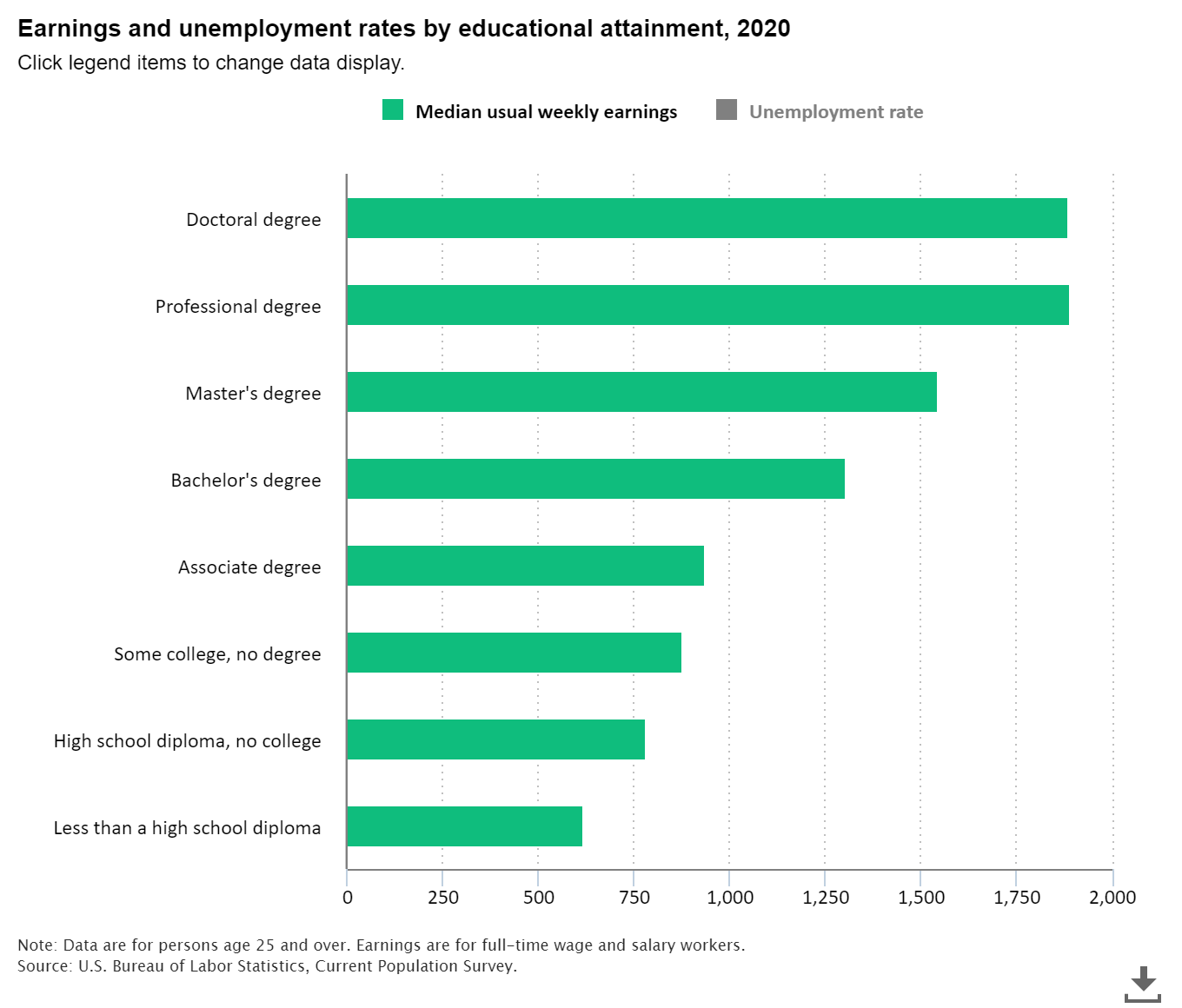 National average unemployment percentage rates for full-time workers over age 25 during 2017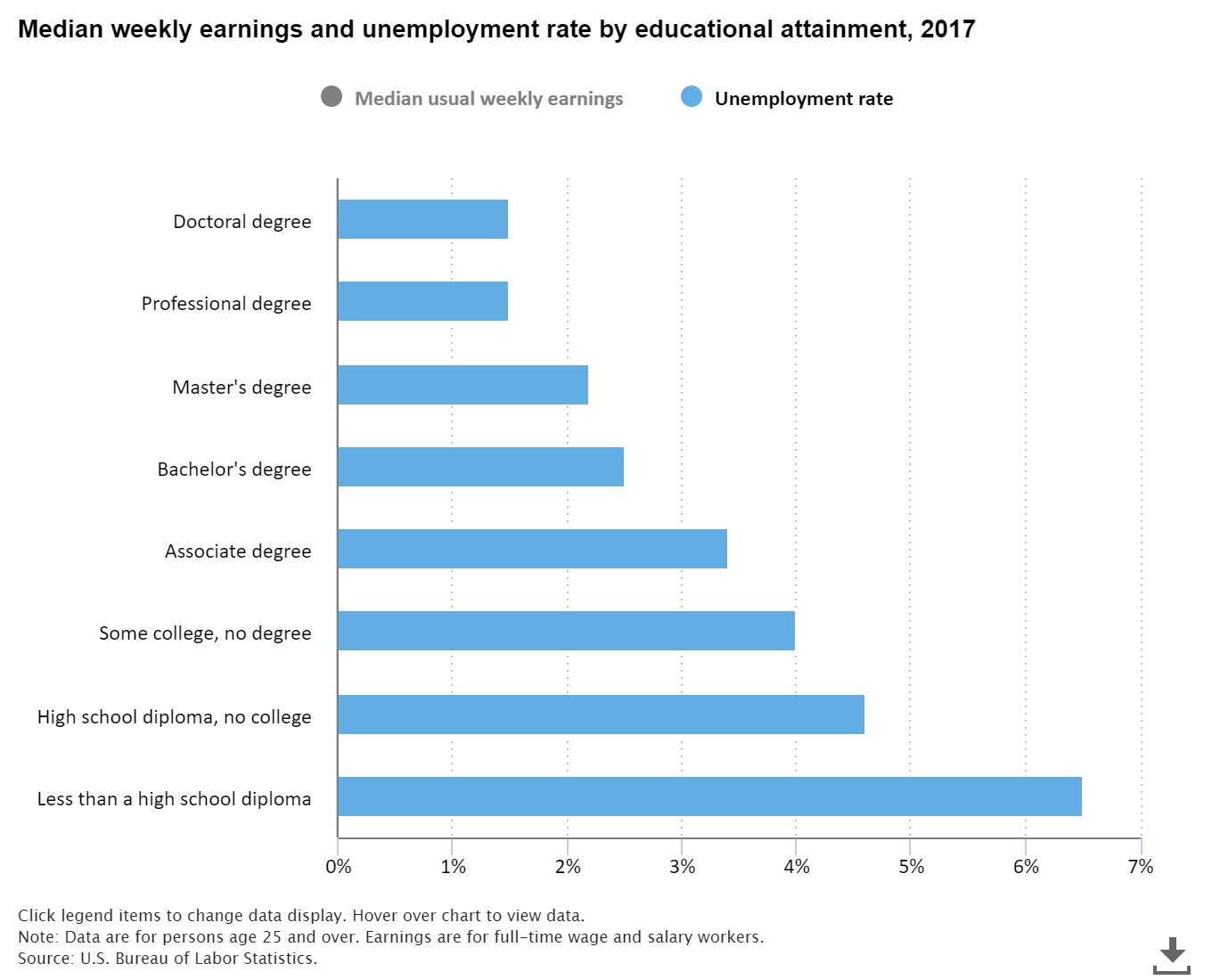 Source: Elka Torpey, "Measuring the value of education," Career Outlook, U.S. Bureau of Labor Statistics, April 2018
Research Tools
College Planning Tools - Website developed by the Department of Defense, myfuture.com™ features career, college and military content, allowing users to explore all possibilities and gain insight into each option.