March 5, 2021
Tribal ECEAP During COVID-19
Washington Tribal Nations are comprised of strong communities rooted in family, culture, and tradition. Like others, the COVID-19 pandemic and Washington State's Stay Home, Stay Healthy order had huge impacts on tribal communities. For tribes, this included interrupted community gatherings, cultural activities, religious practices, and early learning services.

Safety precautions are tremendously important in tribal communities because tribal people are statistically at higher risk of illness and death with and without the impacts of COVID-19. Children in tribal communities frequently interact and connect with elders, creating a greater risk to these vulnerable community members. Disproportionately, the Centers for Disease Control and Prevention (CDC) research indicates that American Indian/Alaska Native (AI/AN) people are among the racial and ethnic minority groups at highest risk for severe COVID-19 outcomes. They link this to persistent racial inequity, historical trauma, and interconnected services.

In the 2019-20 school year, 10 tribes in Washington provided Early Childhood Education and Assistance Program (ECEAP) in their communities. Tribal ECEAP programming provided children and families with health services, family support, and education, along with other supports that meet the needs of each tribe such as culture and tribal language. Teaching young children traditional ways of life is an important part of building strong tribal communities. 

When tribal health departments instructed tribal ECEAP sites to suspend in-person services to protect children and their communities, tribal ECEAP quickly moved to provide modified services for children and families. Tribal ECEAP sites used a variety of creative ways to provide culturally-responsive modified services to ensure children continued receiving education and families continued to receive support services. Tribal ECEAP also worked with families to ensure they could meet basic needs and that isolation was minimized. Perhaps most importantly, tribal ECEAP worked with families to stay connected to culture and community during the pandemic to reduce isolation.
Spokane Tribe
The Spokane Tribe Children's Center suspended in-person services in March 2020 because of COVID-19, but reopened in June to provide care for the children of essential workers. When in-person services stopped because of Washington State's Stay Home, Stay Healthy order, Spokane Tribe ECEAP staff quickly adjusted the way they served families to meet the unique challenges of providing high-quality early learning and family support during a pandemic. ECEAP staff delivered educational baskets that included beads, pipe cleaners, name tracing pages, playdough, and paper, along with other items for the children to use. Families were also given packets of activities, stories, and songs to use at home.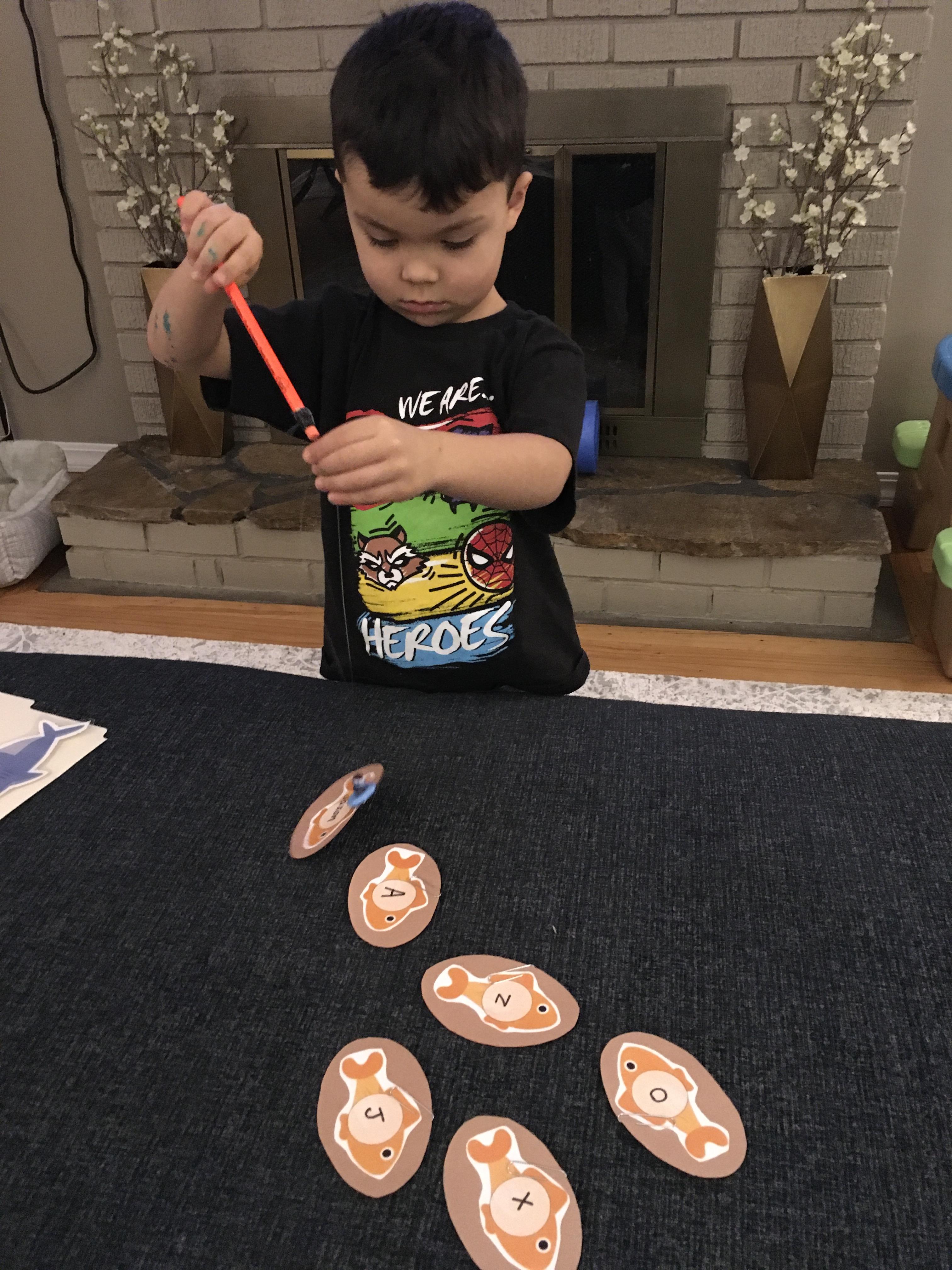 ECEAP teachers host morning and afternoon Zoom meetings twice a week and families choose a session that works the best for their family. Teachers do weekly deliveries of educational bags with activities and supplies to go along with the Zoom meetings. The program has included food boxes with the delivery of educational materials several times.
Spokane ECEAP staff complete weekly check-ins and conferences with families over the phone. Families receive information about local food banks, meal sites, and COVID-19 resources during these check-ins and visits.
When the Spokane Tribe Children's Center reopened on June 1, 2020, to provide care for the children of essential workers, they adjusted the way they provide care to ensure they are meeting safety recommendations to protect children and their community. The Children's Center reduced the number of children in groups, conducted daily health checks before entering the classroom, and washed hands frequently. Staff did not allow parents and visitors in the classroom. Teachers wearing PPE meet the child at the car to bring them into the classroom. Teachers wore masks when they could not physically distance from the children. Spokane Tribe Children's Center ECEAP staff researched the best ways to support children, families, and staff during the pandemic. They then applied what they learned to the services and supports that they provided to children and families.    
Spokane tribal ECEAP used a variety of strategies and tools to meet the needs of families that were able to stay home during the pandemic and found safe ways to provide care for children of parents who needed to continue working.