February 26, 2021
Tribal ECEAP During COVID-19
Washington Tribal Nations are comprised of strong communities rooted in family, culture, and tradition. Like others, the COVID-19 pandemic and Washington State's Stay Home, Stay Healthy order had huge impacts on tribal communities. For tribes, this included interrupted community gatherings, cultural activities, religious practices, and early learning services.

Safety precautions are tremendously important in tribal communities because tribal people are statistically at higher risk of illness and death with and without the impacts of COVID-19. Children in tribal communities frequently interact and connect with elders, creating a greater risk to these vulnerable community members. Disproportionately, the Centers for Disease Control and Prevention (CDC) research indicates that American Indian/Alaska Native (AI/AN) people are among the racial and ethnic minority groups at highest risk for severe COVID-19 outcomes. They link this to persistent racial inequity, historical trauma, and interconnected services.

In the 2019-20 school year, 10 tribes in Washington provided Early Childhood Education and Assistance Program (ECEAP) in their communities. Tribal ECEAP programming provided children and families with health services, family support, and education, along with other supports that meet the needs of each tribe such as culture and tribal language. Teaching young children traditional ways of life is an important part of building strong tribal communities. 

When tribal health departments instructed tribal ECEAP sites to suspend in-person services to protect children and their communities, tribal ECEAP quickly moved to provide modified services for children and families. Tribal ECEAP sites used a variety of creative ways to provide culturally-responsive modified services to ensure children continued receiving education and families continued to receive support services. Tribal ECEAP also worked with families to ensure they could meet basic needs and that isolation was minimized. Perhaps most importantly, tribal ECEAP worked with families to stay connected to culture and community during the pandemic to reduce isolation.
Chief Leschi Schools
Chief Leschi Schools ECEAP used technology to continue learning opportunities for children and provide critical family support when COVID-19 forced the school to pause in-person services.
Chief Leschi Schools developed a long-term goal of providing all of their students in preschool through 12th grade with electronic devices to enhance their learning. In March, when the Stay Home, Stay Healthy order was put in place, the school moved to non-traditional remote services. Chief Leschi Schools mobilized and provided electronic devices for all of their students, turning a three-year device phase-in plan into a two-week distribution activity. Because all of the ECEAP students had access to technology, programming continued with classes five days a week.
On Monday, Wednesday, and Friday mornings, the children received basic education classes
On Tuesday and Thursday mornings, the children engaged in STEM classes
On Monday and Friday afternoons, the children participated in Twuloshootseed language and culture class
On Monday and Friday afternoons, the children engaged in physical education and art classes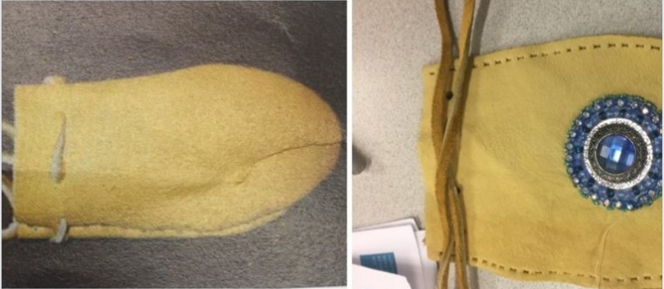 Chief Leschi ECEAP continued their twice-monthly "Coffee for Parents" group by moving the parent classes online. Staff mailed parents a Native art and craft kit before the meeting so parents could work on the project during the meeting.
Chief Leschi ECEAP demonstrated how important equitable access to technology is now more than ever. By doing so, they created a flexible and responsive system that met the needs of all children by granting them access to education regardless of family resources.