May 21, 2020
In response to the COVID-19 pandemic, many early intervention services have switched from in-person to virtual.
For Whitney Stohr, that meant her 2-year-old son Malachi would have to receive his physical therapy, speech/feeding therapy and vision therapy appointments via teletherapy. Malachi receives these services through the Children's Therapy Center in Kent, with additional support through the Northwest School for Deaf and Hard-of-Hearing Children.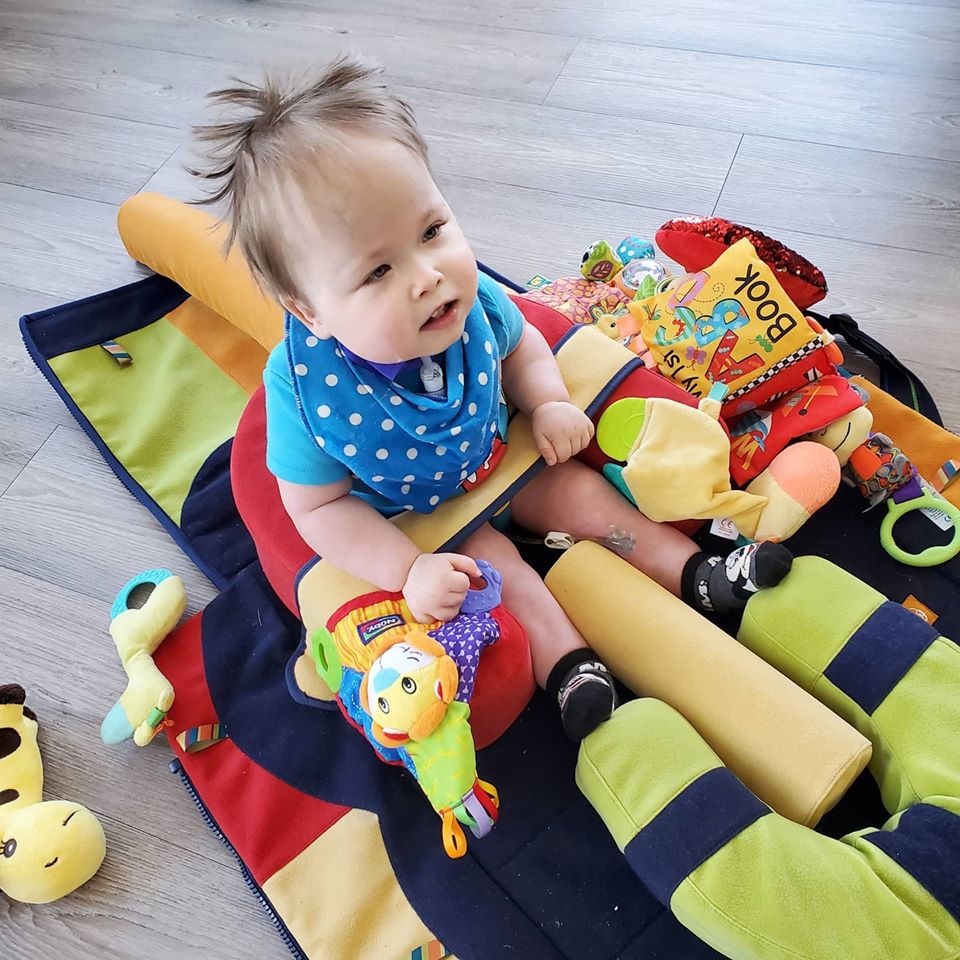 The following Q&A shares Malachi's experience switching to teletherapy.
How have your early intervention services changed as a result of COVID-19 health & safety concerns?
Our early intervention providers have gone virtual since the "Stay Home, Stay Healthy" order. Malachi's primary therapy center has transitioned to teleservices via Zoom. They coordinate visits with his secondary providers as well, allowing them to join in sessions when needed.
What has this been like for you and your family during this time?
I was initially concerned about my son losing out on services and falling behind, but, from our perspective, it was a fairly seamless transition to teletherapy. I feel like his therapists picked up on the technology easily, and Malachi hasn't missed a beat. We found the teletherapy sessions so effective that we actually opted to consolidate all our regular, weekly sessions into a single, packed hour with all of his therapists present. Some weeks, we will have as many as five providers on a single call, each reviewing our weekly progress and providing coaching on new skills and strategies for the week ahead.
What reflections would you like to share with other families?
With all things, especially during times of crisis, it is important to remain adaptable. When it becomes unsafe to continue in-home therapy, teleservices are the next-best option. The transition online may present some new and different challenges, but, as parents, I feel it is important to continue to take advantage of every opportunity available to help our kids. My son is still too young to engage independently with his therapists via video conferencing, so, for my family, teletherapy has become more about parent coaching than hands-on exercise. It is different than it was before COVID-19, but it has still been extremely effective.
The mission of the ESIT program is to build upon family strengths by providing coordination, supports, resources and services to enhance the development of children with developmental delays and disabilities through everyday learning opportunities.