October 8, 2019
In September 2019, DCYF licensed its first outdoor, nature-based preschool program: Kaleidoscope Forest School on Orcas Island.
Substitute Senate Bill 5357 required the Department of Children, Youth & Families (DCYF) to establish a four-year pilot project to license "outdoor, nature-based early learning and child care programs," otherwise known as "outdoor preschools." Since the spring of 2017, the pilot project has analyzed various models of outdoor preschools and has adapted or created specialized licensing regulations to allow for the operation of outdoor early learning programs.
"By licensing outdoor preschool programs, we are expanding access to some really great educational opportunities for children while also giving families more options for child care in their communities," said Debbie Groff, DCYF Licensing Area Administrator."Kaleidoscope Forest School takes place in the beautiful parks of Orcas Island and is also an extension of a licensed early learning center that provides ECEAP (the state's funded pre-k program) to the community. They are adapting and growing to make sure their community is taken care of," said Aliza Yair, DCYF Outdoor Preschool Pilot Program Specialist.
Additionally, the Squaxin Island Child Development Center is the first tribal program to receive an outdoor preschool pilot license, after pioneering their "Saplings and Cedars" program for the past year.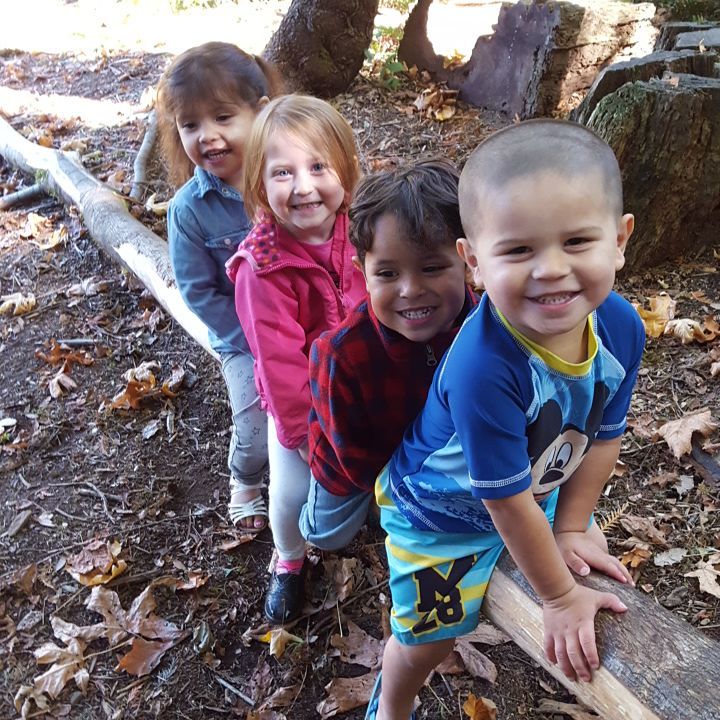 "The Squaxin Island Child Development Center has been an essential partner to DCYF in the outdoor preschool pilot, and we are excited to support them in serving their community," said Groff.
The Squaxin Island tribe has been a leader in exploring how the outdoor preschool setting can be included in programs like ECEAP and Early Achievers (Washington State's early learning quality rating and improvement system). The Sapling and Cedars program takes place in the cedar forest behind the licensed center, serves 12 ECEAP students in the morning and afternoon sessions and has been reporting improved social-emotional outcomes for children when compared to their time spent indoors.
The Squaxin Island Child Development Center also recently received a five-year Early Head Start Grant, and through a blend of Head Start, ECEAP and Outdoor Preschool now has a seamless program to serve prenatal through age 5. 
"Since Squaxin Island is a tribal program, it has been great to see how the indigenous ways of knowing and being in nature have had such a positive impact on the curriculum of outdoor preschools. We hope to expand on this by supporting all outdoor preschools to incorporate the Since Time Immemorial curriculum into their programs as well," said Yair.