February 5, 2021
Despite a criminal history and prior CPS cases, one father worked hard to overcome great odds to have his children returned to his care.
Domico has a very long history with DCYF. He has had many children in care and has even lost custody of some of them. He also has a long criminal history and was in prison when his two youngest came back into care.
Their mother had relapsed, and very early in her second dependency, she disappeared, stopped visiting with her children, stopped participating in services, and stopped contacting the caseworker. The two siblings ended up in separate placements.
As soon as Domico learned that his children were back in care, he contacted DCYF through his attorney, and insisted on having JPay visits as soon and as often as possible. The court subsequently ordered that he have two JPay visits per week until he was released from prison. He was very consistent in being present for his children, never missed a visit when it was in his control, and cooperated with the DCYF and the visit supervisor. He participated in different activities during the visit to help his children engage with him, such as coloring pictures and playing with Play-Doh.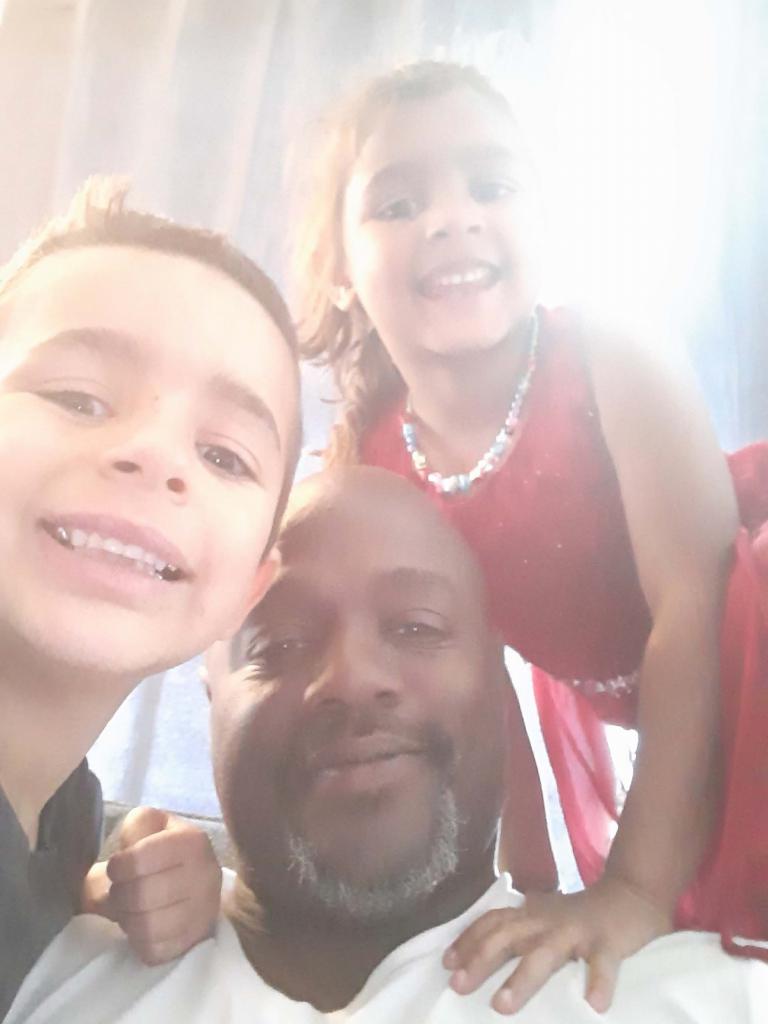 Upon his release, Domico immediately engaged in all of his services, graduating from mental health counseling and drug and alcohol treatment in record time, and completing a parent education program with high marks. He found a job as an apprentice electrician, worked hard, and made a wonderful reputation for himself with his employer. He was able to find housing, and after the GAL and SW completed a walk-through of his home, he was permitted in-home visits, then a transition began to return the children home.
"The dependency was not without its bumps in the road, and many emotionally heightened court hearings, but eventually both the caseworker and the GAL recognized that Domico had proven himself able to safely parent his children, and they were returned full time to his care," said Candy E. Vetters, a caseworker out of the Bremerton office. "Since then, Domico has provided all the support his children needed, including multiple services, WISe team meetings, doctors' appointments."
He completed his DOC requirements, without issue, four months ago. The department recommended dismissal at the six-month mark, on Jan. 27, 2021.
"Domico has taught us all that when someone is determined, single-minded, and committed, they can accomplish anything, regardless of barriers," Vetters said. "The children are happy and thriving with dad, and have a strong and secure future to look forward to, and an amazing role model to look up to."
Domico has even stepped out with courage to not just allow but invite the former foster parents to be a part of the children's lives, and now they are a large part of his support in the community.