October 25, 2017
I am very excited to have submitted the Department of Children, Youth, and Families' very first budget request to the Governor's office this week. Even though we're working towards only a supplemental budget, it feels like a milestone in "realness" for the new agency.
You can find the entire set of budget requests on our website. And you can find several ways of providing feedback there as well.
I want to be sure to provide a caveat to this request with an important reminder: this is a supplemental budget year. As other agency directors have pointed out, the Legislature is charged essentially with only taking up budget changes to fix problems. We are limited and focused in what we can request in supplemental years, and you'll see that reflected in this year's package. Additionally, what we're discussing here are reflective of the priorities of DCYF. In what promises to be a very challenging budget year, it is the Governor's unenviable task to sort all of the priorities from state agencies into one coherent and meaningful supplemental budget proposal.
Besides providing for the maintenance level of services that will belong to the new agency, with this budget request we are trying to accomplish two things. First — to ensure we right-size the new agency, preventing an underfunding of critical services that has plagued other transitions in the past. Second — we are tackling some staffing crises in a pragmatic but urgent way.
What isn't included in this budget request? The short answer is, a lot. While we do ask for some new funding, we did not address the new integrated service delivery model that HB 1661 calls for us to establish, which may lead to new funding requests in the future. There may also be various elements in our reports due this December from that same bill which will necessitate requests in funding during the next biennial session. Before going down that road we will work extensively with our clients, providers and advocates to develop service models that can best improve outcomes for Washington's children and youth. With this set of budget requests, we are merely setting ourselves up to be successful in that future work.
A big thanks to the staff from our agencies of origin who shepherded this request through, and to all of our stakeholders who have helped guide our thinking in this process. There's more good work to come.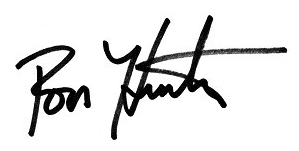 Ross Hunter, Secretary